What would now be called 'iconic' black and white images of the dome of St Paul's surrounded by smoke were part of the war propaganda effort. It struck me they might be fakes - though I haven't checked carefully.
These images are taken from google images; I haven't copied down the dates and locations (if these were given)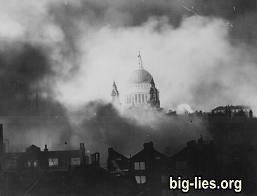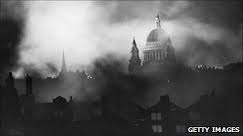 These three images seems to be taken from the same viewpoint. And yet the lighting and smoke seem inconsistent. The foreground buildings don't look right, as though they have one wall only, and seem very irregular for London's closely-packed buildings; and there just seems too much smoke and special effects. And presumably it was after a night raid; could there be as much light during a blitz, or as much smoke in daylight?
But I stress I haven't attempted any serious examination. The similar pair could have been developed with different contrasts and the other image, rather than being retouched, might have been taken at a different time.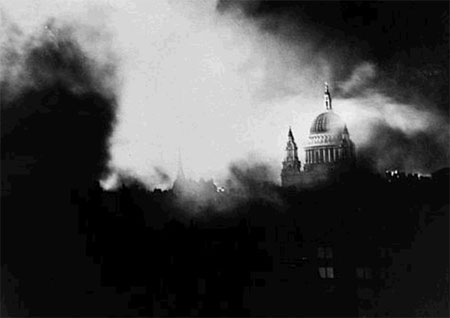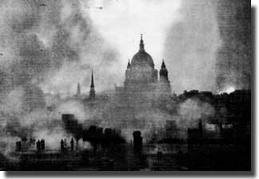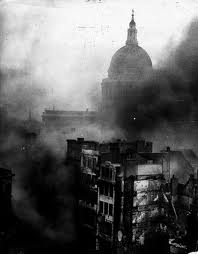 More smoke effects. The right hand image looks to me like St Paul's added to a photo of a single building.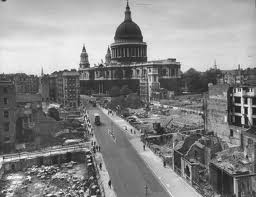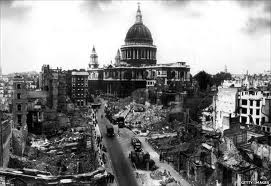 Two views of St Paul's during rebuilding of the surrounding area. Even these look strange!