Parasitism
Written by Rerevisionist 3 Jan 2013 | Expanded 3 March 2016
[Note added June 2013: Eustace Mullins' short 1967 book The Biological Jew is one of many booklets/ books on this censored topic. It's worth noting that the EU-related Coudenhove-Kalergi's father wrote against 'anti-Semitism', and that in 1933 the son jointly wrote Gegen die Phrase vom jüdischen Schädling (Against the Phrase 'Jewish Parasite').]
---
Link to new 2016 article on Jewish evolution out of the development of cities - a convincing overview of evolution of a sub-race. Note that the written word, when forced upon populations, can affect their evolution; very probably this is what happened to the Khazars, and for that matter Moslems and others.
---
Added 6 Mar 2017: An interesting parallel to physical parasitism (i.e. not affecting mental processes): strangler figs kill trees by both smothering their foliage to cut off light, and forming a dense network around the trunk, sucking nutrition from the tree. Eventually the tree dies, leaving a hollow cylinder, with strangler fig around it. Banyan trees are an example. Could this offer a parallel to the killing-off of cities and nations?
Added 19 Oct 2016: 'Dry Rot' as analogy with Jewish strategy
'Dry rot' is a fungus evolved to feed from dry wood. Dry wood cannot be attacked by simple fungi, which need water and some nutritional essentials to dissolve food, grow, and eventually fruit. The 'dry rot' fungus has evolved long thin strands, which can direct water to the target, dry, area. Something similar happens when Jewish contacts act across long distances. An historically-recent example is the takeover of Russia by Jews in the 1917 'Russian revolution'. Jewish money, and fake money of the Federal Reserve and other sources, fed arms, propaganda, ammunition, and money into Russia, from New York, London, and no doubt elsewhere. This enabled Jews, acting more or less as in the Protocols, to parasitise Russia.
---

Let's try to examine the idea of 'parasitism'. Every organism needs nutrition, and in well-evolved life many organisms feed on other organisms. Most (e.g. human beings eating cattle) are not usually regarded as 'parasitic'. In nature, it's usually easy enough to identify what's labelled a 'parasite'; it's some creature (or perhaps fungus etc) which lives at the expense of another creature. It may be fatal, eventually; ichneumon flies and wasps inject eggs into caterpillars, and their larvae eat the caterpillars until ready to pupate. (This is often seen in cabbage white caterpillars, which—if they aren't killed by insecticides—die, with little yellow fly/wasp cocoons festooned outside them).

'Parasitism' involves damage to the 'host' which is disproportionate: fleas, for example, which can only eat blood, need methods to penetrate skin and delay blood clotting, just for tiny quantities of blood: the damage they do is analogous in human terms to thieves, lawyers, or what have you who may inflict a lot of damage in exchange for their smaller gains. A spectacular example is the Rafflesia flower, the biggest flower that exists, which draws nourishment from other plants' roots. When damage doesn't happen, the forms of life aren't usually counted as parasitic: bacteria in the gut often have little net effect.

Some parasites, such as tapeworms, and liver flukes, aren't generally fatal; they feed from the host, and breed, in effect, using properties of their hosts' excretions. Occasionally we have symbiosis, where what might otherwise be a parasite helps its host: lichens are joint organisms; the large blue butterfly's larva is fed, by certain ants, with their own pupae, in exchange for a sugary excretion; greenfly may help plants get protein in exchange for the glucose they synthesise; nitrogen-fixing bacteria in some plant roots, for example.

Parasitism of course resembles predator and prey relations, except that predators kill and eat their prey. There is another resemblance with parasites: in neither case is the prey usually wiped out. If this happened, the predators or parasites themselves would die out. Cuckoos for example in birds, or malaria parasites, don't manage complete parasitism, no doubt more by luck than anything else.

Some interesting examples occur—or allegedly occur; biologists need sensational stuff to live, as much as journalists—amongst social insects, such as ants and some bees. To repeat Dawkins, repeating other writers, a rival species of ant has individuals that make the same sounds as ants in a nest, seek out the queen, saw her head off, and take the place of the queen; the invading species' eggs are cared for by the ants and displace them. This at least is the version I gathered: 'phorid flies' which make ants feed their females by threatening the queen in some way—several species seem to have been introduced into the USA against fire ants, an earlier introduction.

The idea of 'mimicry' is important in parasites where they are not carried internally. (In that case, what they look like doesn't matter). Often mimicry is protective: a harmless fly may look like a wasp, with bold colours, and presumably on balance survives better. Cuckoos lay eggs which mimic those of host birds.

If we extend this idea to human beings, there are points of comparison, but also of course differences. No other animal has anything like the learning capacities of human beings, though in my view these are easy to exaggerate. And, as it turns out, technology enables communications, and moving around of matter, to be enhanced incalculably more than the simple biological basis of a creature responding to close-up, direct stimuli—speech, commands, observation, effects of light and sound—and moving physical objects—food, useful objects etc.

Parasitism in people is therefore much more complicated than in the rest of nature. For one thing there is a time element largely missing in nature. Human beings remain powerless for many years; nobody in unviolent times would call a normal child a parasite (apart from the Jewish Freudian, Erich Fromm; and Anthony Ludovici on 'the beloved parasite') though if a normal child dies young, in effect, it is. There must be powerful mechanisms to prevent infanticide in human beings; if there were even a 1 in 10 chance of a child being killed in a year by a parent, few children would arrive at adulthood. In fact, it's possible human beings are weaker than, for example, chimps, by a factor (it seems) of 3 to 6, because very strong adults might be too dangerous for children over the long period of their growth. I'm told a man on steroids can have the strength of (say) four men, and possibly this is within evolutionary range; maybe there were genetic advantages in being less strong than chimps? If these mechanisms can be exploited, other groups may be able to parasitise human communities, and it seems likely that any mechanism in any group could in principle be exploited. A productive old person's total life is not in total parasitic. At present, Londoners are parasitic on the work of Irish labourers who built their sewage system in the nineteenth century, and Indians parasitic on British engineers who designed their cities.

Because of human creativity, it may be difficult to confidently detect a parasite, since someone may be an ancestor of someone who later turns out to be a creative type.

The ideas/beliefs issue is probably the most important as regards human beings. This is because people are physically somewhat similar: the difference between an extremely strong man and a feeble woman is large; but it is nothing compared with the difference between an informed person and someone entirely uneducated. And groups of people can have mutually-reinforcing effects, which is why in-groups can exist, and secrecy, lies, deception and so on can be hugely important. This is out of the reach of modern science: the brain is not understood, nor is learning, except as it is observed empirically. This is why advertisers may be as good or better at prediction than psychologists.

Since it's not possible to be scientifically precise, the following comments and comparisons aren't to be regarded as established; they may change with circumstances, though it's impossible to be sure.

Mimicry

There are interesting possibilities here. Jewish groups rely on mimicry of their hosts: changes of name to resemble their hosts, imitations of other languages, keeping quiet about hostile beliefs, temporary alliances on a belief basis, pretence of caring about matters of some host groups, adopting conventions on clothes—all these are entirely typical.

Here's an extract from Hilaire Belloc on the 'marvellous ability' of Jews to mimic other groups. ('Mimicry' is not his word).

Lower-class people often feel they must mimic upper castes, probably throughout the world. I'm told Indians sometimes get adopted as Brahmins, by imitating their manners, eating vegetarian food, and so on. I wondered if The Midwich Cuckoos (science fiction, soon after 1945) was a science fiction attempt to work through the concept of an intruded group of like-minded aliens. There is some comment on The Hobbit (film) in The Occidental Observer site: the baddies are obviously and clearly hostile: they threaten, attack, look, feel, sound, dangerous.
---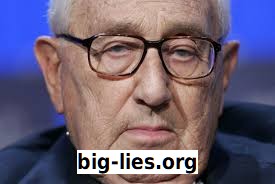 A German group wondered about Jews in Europe and speculated that they had evolved to look harmless, like teddy bears: who would imagine that Henry Kissinger is more of a mass murderer than Hitler, or that Cameron and his half-witted cabinet want white British people to disappear? Here's a link to the piece on Jews as parasites evolved from generations of town-dwellers. (Highly recommended: well-written. Opens in a new page).

---
'Secondary' or 'opportunistic' parasitism is an interesting possibility (mentioned in an Occidental Observer piece). Once a caterpillar is paralysed, or a tree parasitised by mistletoe, or cattle parasitised by larvae growing under the skin, or a creature made sick by some biological attack, there are opportunities for other parasites to feed in their turn, if they can find some way to do this.

Symbiosis between parasites and subsets of hosts are rare in nature: all ant workers and drones obey a parasitic new queen, but this occurs because the control mechanisms are fairly simple and inescapably compelling—maverick ants which fight back seem never to exist. However, the hugely increased learning capacities of people allow many variants of this process: Janissaries, forced labour, captured populations, unwilling allies, and forced impregnation, are possibilities. And undeniably such mechanisms are exploited by Jews, possibly in a genetically-determined way.

Behavioural Traits

I've read (I have no idea if it's true) that some species of chameleons have status depending on stink glands: the smellier, the higher status. And that other species of chameleons, which pay no attention to smells, achieve high status simply by their ordinary behaviour. This may be analogous to Jewish behaviour in seeking out rich, high-status females, who inspire caution and fear in their own groups.
Something similar is possible among human beings because of their elaborate belief systems and past learning. One parasitic style of behaviour is to mimic powerful leaders and leadership characteristics.

This is easier with foreigners; there are lots of examples of foreigners becoming (or being made into) leaders (Napoleon wasn't French; Stalin wasn't Russian; many, if not all, British monarchs were foreign; many inhabitants of India preferred Britons to other Indians) partly because the locals couldn't combine, partly because the foreigners had some superiority, but partly because they ignored the local pecking order behaviours. The USA is largely controlled by Jews, and this is certainly in part because their behaviour looks like leadership.

This in my view partly explains the success of fanaticism. Nineteenth century theorists regarded fanaticism as self-defeating in the long run; and this may be true. But in the short run fanaticism has advantages. It leads to unified behaviour: groups of Jews, groups of Muslims, gullible UAF types, fundamentalists, soldiers who have no real idea what they're doing, MPs who follow their party orders, have simple-minded views, but they can be very effective in a group, just as packs of animals all following the same impulse may work better than packs which in effect debate and dispute.

There must be situations where the best style of behaviour is simply not clear; genetic variation perhaps contains a record of the range of decisions by earlier generations. These may not work in future: if 'aliens' visited earth, who could know the best reaction?

There's a case for studying law or medicine or history or oratory to benefit a community (or the world), but people whose only interest is (for example) law, in the hope of benefiting their group or making money, has a more powerful motive to study. In contrast, people with a wider view have a much more difficult job of trying to understand and balance different groups and issues.

When you see some hideous Jewish woman blithely saying that white girls deserve all they get, or a Jewish political party leader saying things completely the opposite of their party's supposed stance, or a BBC Jewish hack scribbler saying every country should welcome criminals; don't imagine there must be a process of thought behind it. It may simply be an innate genetic reaction to the external stimulus.

Extended Parasitism

I can't think of any analogy of such 'escalation' in the animal world; I'm not sure there's anything comparable in nature, though possibly spores and bacteria, which can settle on and eat food substrate, might be seen as similar. I wonder if bee drones, which fly around between hives of worker bees with their queen, are a product of a long evolutionary process, and might be regarded as a small superior caste keeping the others under surveillance.

But in the human world, another type of extended parasitism occurs where parasitism is extended over large numbers of people. The paper money aspect of Judaism is a good illustration. These cases involve large numbers of allies of Jews, 'useful idiots', people who are bribed or threatened or prevented from knowing relevant truths.

I don't know if there's an official expression, among people such as Dawkins, for the sort of thing I have in mind. Because of extended communication between minds, parasites can multiply and extend, and may indeed need to do this to survive.

An obvious example, which would certainly be censored by Dawkins and most official geneticists, is Jewish behaviour in such things as the 'Holocaust' fraud. In order to keep their money flowing in, they have, or act as though they have, no option but to buy up media, influence 'historians', hire thugs, control people high up in political parties, make up their own parties, and so on.

It's easy to see how this sort of behaviour could become genetically implanted, over many generations, until it is a fixed characteristic of such a group, so that the members feel an overriding moral imperative to parasitic behaviour. The possibilities of language and oratory and mythologies, the invention of writing and methods of duplication such as printing on paper, the formation of specialist castes preaching the same thing ad nauseam, all suggest genetic reinforcement as critics and skeptics are killed off, successful parasitism rewarded, and opponents killed off.

Group Evolution

As we've seen, because of the possibilities of learning, variation within human groups gives possibilities which don't occur in most species, unless you count social insects, whose roles are however claimed to be firmly determined.

Kevin MacDonald is the de facto leading theoretician here, though there are quite a few sociobiologists of the sort quoted by Dawkins. These latter however are usually optimists, speculating on the spread and decline of 'altruism' for example.

Kevin MacDonald in my view isn't completely accurate on whites. It certainly appears true that whites have been infinitely more inventive than any other group, and clearly this may be related to physical conditions: in Europe we have winter, and any group not planning for winter is liable to starve, unless it can successfully parasitise other group(s). And per contra, groups without natural defences must have banded together for group defence, and for group raiding, without time for luxuries such as civilised behaviour. If medieval London had been planted in the American plains, or Asian steppes, or in Africa, presumably it would have been picked clean by migrating hordes.
Possibly the deep genetic impulses of Jews derive from something like this. There are accounts of Hibaru existing in mountains overlooking plains, and acting as raiding parties; perhaps this tribalism was codified, and eventually transmitted to an entire nation, the Khazars.

However it seems just as true that planning, agriculture, storage etc. needs people who are plodding, dull, and able to tolerate long periods of boredom, possibly just follow orders.

There are plenty of whites with little intellect. It wouldn't surprise me if this is sex-linked; certainly it's impressive how few women are able to understand or test hypotheses. MacDonald seems to overstate the benevolence of whites as a result. His website censors discussion of the Vietnam War: gum-chewing low IQ whites hardly able to speak their language raping Vietnamese women, technicians dropping bombs on defenceless villagers, don't figure in his world-view. And of course they are helped to ignore these things by the Jewish media, which never mentions them until an anti-white cause presents itself.

Jews, gipsies, thugs, may have evolved as groups of specialists. A largely city or state which is stable is likely to have castes or groups which inbreed; one such group may be fighters or security enforcers. But a far smaller specialist group could evolve, perhaps directed by the written word: their expertise may allow them to dominate a far larger group, many of whom are weak in those specific skills. We have an analogy of a functioning complex creature with an animal which can be attacked by far smaller creatures: specialist microbes, blood suckers, worms, attackers of vulnerable parts—the head, heart, nerves, spine.
And also they might be unable to survive without parasitism: perhaps this explains why Jews are so fanatical, in such activities as bombing defenceless towns, propagandising over entire lifetimes, doing everything possible to support Jewish frauds, destroying all signs of resistance—driven by inherited terror of being isolated without anyone to squeeze sustenance from.

Perhaps some mathematical treatment on the lines of input-output analyses might be applied to the natural world. For example, invasive competition may be summarisable in a relation between levels of fighting and aggression and distribution of species and subspecies. There may be lessons from invasive species—flatworms, crayfish, giant snails, knotweed.

And perhaps some proofs might be found of necessary actions to retain and improve civilisation against threats.

Baker's book on race (reprinted recently by Arthur Kemp) examines reproductive strategies around the world, quoting anthropologists, and I think concluded these strategies were sound, tending to replicate the spread of qualities in these tribes and groups, usually by ensuring mating between all the different types except those considered undesirable or those who genetically were too weak.

My guess is that sexual reproduction itself is an evolutionary device to allow incorrectly-copied DNA to be removed.
---
Medically-Caused Parasitism ought to be mentioned here, the result of medical discoveries feeding back into the genetic structures of races and groups.
A good example is the discovery of the structure of insulin, and the discovery of techniques for extracting it from animals, or synthesising it chemically, or by genetically-modifying simple organisms. The result has been a steady increase in numbers of diabetics. There has also been an increase in deliberate confusion over the issue—inventing 'type 1' and 'type 2' to muffle the fact that non-production of insulin is lethal. It's imaginable there might be societies with (say) 20% of the population unable to make insulin, and a whole support network of industries and distribution and treatments, and careers and propaganda structures, with accompanying shortages in every other part of that society.
A more general example is population explosions, where medical and technical knowledge—cleaner water, more food— combine to enlarge populations in ways which the populations themselves were unable to invent for themselves. The result appears to be a mismatch between the genetics of the population and their abilities.
Added December 2014. Youtube Comment by 'blackacidlizzard':–
Denial of an objective reality is a survival strategy which works only for a parasitic organism.

The hunter must learn how projectiles fly and blades cut, he can not tell the universe to change gravity or shearing resistance to suit his needs. The farmer must learn what causes his crops and livestock to grow or to die, he can not demand of their cells that they replicate by historical necessity. The steelworker must learn how metals are joined securely, he can not demand they hold together to satisfy the proper narrative.

Only the useless, the taker, the unproductive, can flourish in denial of reality, for he does not demand that the arrow hit the deer, he demands that he be fed by one who did heed reality, and struck his target. He does not demand that manna fall from heaven, he demands his manna from the hands of those who know best where it comes from. He does not demand the steel stay together, he simply demands to be paid even when it collapses.

Reality is a necessity for the productive, lest nature give fatal consequence, and falsehood is a necessity for the parasite, lest the productive cease to sustain his life with their labor.

Denial of limits to growth is an effect of the Jewish parasitic mind-set. Their emphasis on money shows the same mind-set. Parasites unconsciously expect things to be available to them:- their only skill is to remove assets, by whatever means. They can't create. Expecting them to solve problems about population growth and quality, and resource limits and supplies, is like expecting rats to carefully plan their food suppliers, or tapeworms to ponder the activities of their hosts.

Added 3 March 2016. Examining 'Wars' Between Differing Genetic Mixes and Races of People

General Levels of Aggression As I've tried to suggest, there may be useful things to say about propensities to argue and dispute. Maybe whites do too much of this between themselves, for example.
---
Threats as a Distinctive Human Perception Because language allows transmission of any comprehensible idea between people, human beings must be almost unique in feeling threats from other people and other situations. No doubt birds in huge flocks, and fish in shoals, and animals within sight of each other, can transmit fear signals. But human beings being told (for example) that nuclear bombs from Communists can kill all life on earth—this sort of thing must be part of being human.
---
The Division Between Controlling People and Controlling Nature ... ... Is another example of natural behaviour that has been neglected by geneticists and ethologists. There is simple enough material on 'pecking order' in animals, and on long-term observations, but there doesn't seem to be much to explain how the evolution of enhanced mental capacity of human beings. It seems clear enough that 'learning', however it works, involves specialisation; and one such specialisation may be evolved tricks in controlling other people, the distinction between manual work and crafts and technical skills, and between controlling people. And it seems clear that sociopathy, and confidence tricks, and indifference to cruelty could be enhanced in some groups, just as dog breeds vary, as a result of artificial selection.
---
Language and Books as Part of Human Artificial Selection My own belief is that books, notably religious books where there is intense reinforcement of messages and widespread teaching and preaching from them, have an effect over time on populations. Probably the effect has been ignored, or just understated. After all, without trying to interpret such figures, only a 5% change in any characteristic per generation, for 10 generations (perhaps 200-250 years), yields a 60% change. This process may be relevant to the Khazar theory (Arthur Koestler's version is conversion around 740 A.D.) and to the genetics of Moslems (Quran composed earlier).
Even people who dislike the Khazar hypothesis might find this a convincing argument:
David Duke: Isn't the genetic record pretty clear that if you look at the core genetic similarity they have a lot in common with Semites yet at the same time they definitely have a different genetic signature than Semites and that's because they've been separate from the other Semites for thousands of years and they've had a very endogamous [i.e. breeding inside] breeding pattern.. accentuating the Jewish stereotype?
Kevin MacDonald '.. in all the data ... hard to find any psychological trait that's not influenced by genetics ... personality.. intelligence.. ethnocentrism..'


---
Genetic Variations in Populations & Selective Attacks by Parasites More examples of this line of thought. Apologies for the repetition; I'm trying to get the ideas across.

I do hope a significant proportion of American whites wake up to the sheer evil of the Jewish parasites, liars, and warmongers. In my view, whites have evolved to be diverse in their occupations, and many of these need technical skill, patience, endurance, childrearing, and so on. They are not adapted to oppose a tight extremist corps of liars and parasites, of the sort indicated in your article, experts in deception and concealment. Please, please wake up to the threat from Jews.

I think Jews are inbred, and their instinct is simply to cunningly attack and kill anyone they see as rivals. I don't think it's intellectual; they are like some races of dogs which are dangerously violent. Time and time again you see the same spitting violent filth from them; Jewish academics, soldiers, thugs, 'businessmen', lawyers all follow this model. It may be that multiple generations exposed to Talmudic filth has had that effect, with continued selection for aggression, secrecy, violence, parasitism: they are analogous to a group of people who has been exposed for many generations only to pornography and violence – would you honestly expect such a group to be well-balanced and normal? . . . The results of their behaviour are simply not within their mental framework, any more than a bull-baiting dog or chick-killing cuckoo can plan its future.

Parasitism can be seen in Jews who are supposed to be policy-makers, but seem to just follow their genetics of hate and attack. Cameron in the UK, Merkel in Germany, Soetoro ('Obama') in the USA, for example, all seem unable to understand that 'medical treatment' needs trained, skilled, and educated personnel. They seem to think medical skill is simply waiting out there. Africans seem to think electricity and food supply themselves. These are the attitudes of parasites, assuming hosts will supply it. It's a similar idea to Moslems saying "Allah will supply".