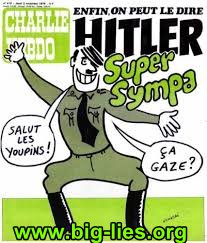 Hitler addresses yids. The usual sophisticated analysis by Jews.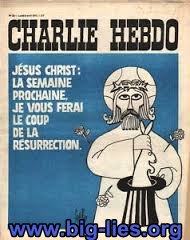 Jews hate Christians. Typical cartoon ridiculing Christianity; in this case, the Resurrection ...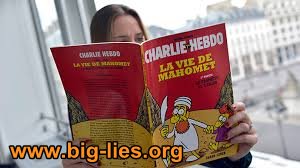 ... And a Life of Mahomet, presumably a genuine publication by Charlie-Hebdo. But where is the material on the Talmud? Nowhere! Surprise!
'Gay marriage' is another Jew promoted freakish thing; no doubt they are pleased at imposing this nonsense. I've noticed a few publicised 'gay marriages' in the Jewish press, all of them between Jews! They have to pretend it's serious.